Industrial-Academic Collaboration Application Flow
There are various ways to collaborate with our university. Please use the selection guide below.
If you are unclear about which form of collaboration to select, please feel free to contact us by E-mail.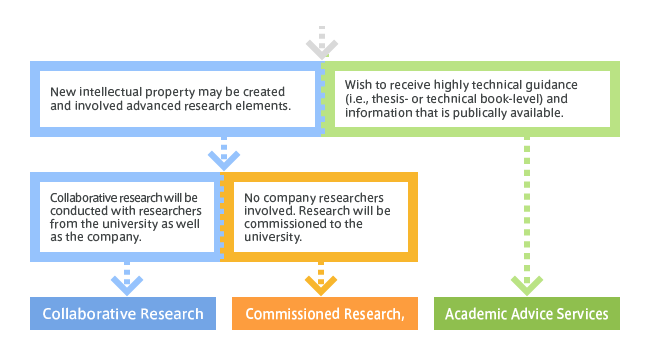 Clickon the three titles above: Collaborative Research, Commissioned Research,Academic Advice Services, to read more about each.

Inaddition, information regarding the handling of research donations, andcollaborations with a wide array of commissioned research institutes, etc. isavailable on the Research Support Office.